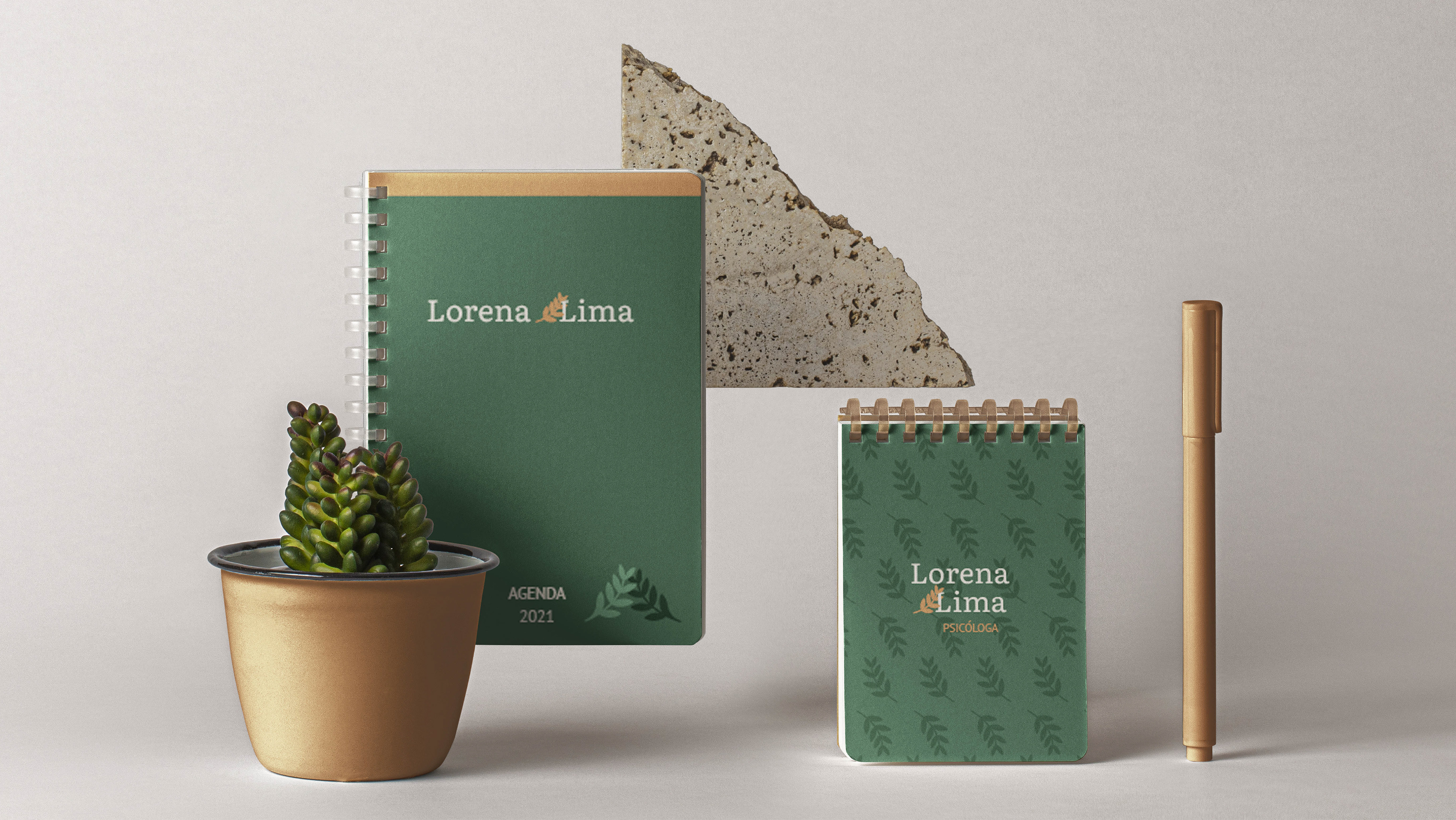 A Lorena Lima é uma jovem psicóloga, com a abordagem em fenomenológica-existencial. Essa abordagem ajuda os clientes a compreenderem que ele é livre para fazer escolhas, sempre aberto a novas possibilidades, e em constante transformação. Busca realizar um atendimento acolhedor, humanizado e empático em suas consultas.

Lorena Lima is a young psychologist with a phenomenological-existential approach. This approach helps patients understand that they are free to make choices, always open to new possibilities, and constantly changing. It seeks to provide a welcoming, humanized and empathetic service in its appointment.

O Existencialismo entende a existência em sua manifestação singular. Em constante transformação, afetada pela relação que se estabelece com espaço, lugares, sempre aberta para novas possibilidades.
Baseando nisso, o símbolo foi inspirado na árvore Oliveira, que é marcado por ser uma árvore perene.
Elas prosperam e vivem em qualquer solo, ou seja, não importa o espaço ou clima, ela sempre encontra possibilidades para continuar e crescer.
Existentialism understands existence in its singular manifestation. In constant transformation, affected by the relationship established with space, places, always open to new possibilities.
Based on this, the symbol was inspired by the Olive tree, which is marked by being an evergreen tree. They live on any soil, that is, no matter the space or climate, she always finds possibilities to continue and grow.

As cores verde e marrom, foram escolhidas para criar um ar aconchegante, rústico, sério e agradável. 
Para o contraste, foi usado um tom de cinza claro.
Green and brown colors were chosen to create a warm, rustic and pleasant air. 
For contrast, a light gray shade was used.